UNIR is established on the podium of the most outstanding spanish universities
21 / 06 / 2021
The rankings that analyze the best national and international Higher Education Centers assess their online methodology, commitment to innovation and teacher training.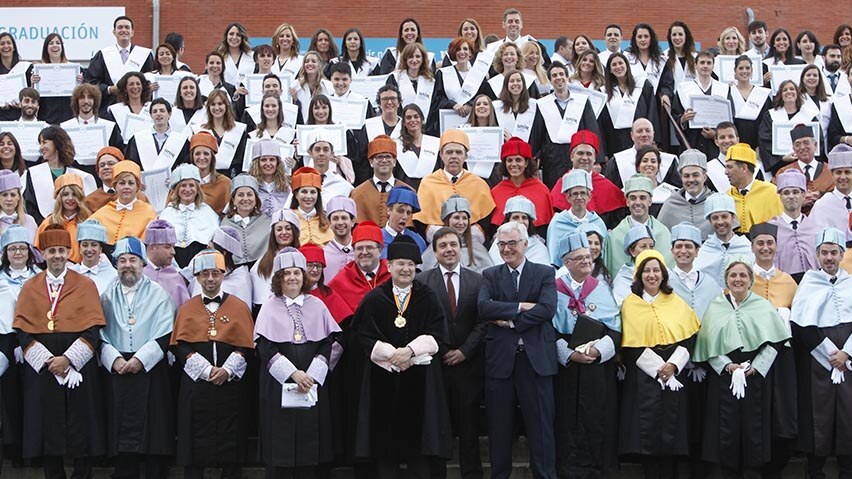 From Rankia, through U-Ranking, StuDocu World University Ranking or FSO Ranking, the International University of La Rioja has been able to find its place and maintain leadership positions in the different reports that value its educational model in 2021. Among its main achievements: innovation, the excellence of its teaching staff, a unique 100% online methodology, and a practical international concept connected to professional reality.
The most recent report was that of Rankia, the main Spanish-speaking financial community worldwide, with more than 500,000 registered users, aimed at private investors and consumers. Its report on the best online universities in Spain highlights UNIR in the first position as the best valued by its users for "making new technologies work at the service of university studies". But it is not the only one.
According to the latest U-Ranking report, prepared by the BBVA Foundation and the Valencian Research Institute, UNIR is at the top of its teaching category. A position that it shares with seven other higher education institutions, although it is the only one to teach its classes online and the only one with less than 15 years of experience. It also awards UNIR the silver medal for improvement in job search after finishing studies.
The fact of being ahead of all the young universities in Spain means that UNIR is growing a lot and successfully, both in quantity and quality. So believes Juan José Sobrino, Director of International Programs and Rankings of the quality department of UNIR. "Although we still have a long way to go, we do not lack enthusiasm or desire to continue providing the best educational service to our students." Something that seems to be key also outside our borders.
In other international rankings, such as the Scimago Institutions Ranking-Iberoamérica and Webometrics-Ranking Web of Universities, UNIR advances strongly in both, gaining positions year after year. And if we look at more specialized reports, the results highlight our institution's commitment to the pursuit of excellence.